Welcome to Jejak Dolan, your cheat sheet for lodging, food, and attraction!
Jejak Dolan is beautifully curated based on our experience, what you see in the website is what you will get when you visit the place.
Jejak Dolan is also a collaboration of two bloggers, who has their own unique way of telling their stories.
Anugrahni, the founder of ngobrolinjejak.com and ngobrolinhukum.wordpress.com, is an expert in details and pays attention to the littlest things.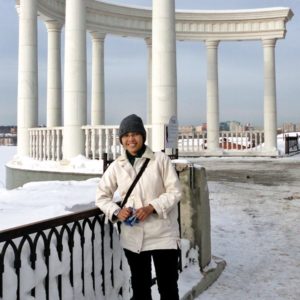 The other collaborator is Je, the one behind dotdolan.dom. As an English instructor and interpreter, Je has more skills in English storytelling, practical tips in backpacking, as well as writing the big pictures of the stories.
We consider our readers as our friends, or kawan (in Bahasa Indonesia), so do you mind to be our Kawan Dolan?
Without further ado, Kawan Dolan, enjoy our stories in Jejak Dolan, your only cheat sheet for a hassle-free traveling!
Our Social Media:
Instagram : @jejakdolan
Faceboook Page : Jejak Dolan
Store : tokopedia.com/jejakdolan
———————————————————————————————
For further information and collaboration, kindly drop your questions and ideas to:
jejakdolanSMG@gmail.com
We would be more than happy to share our stories and experience after staying at your lodging, tasting your specialties in your restaurant, and enjoy your main attractions.
email for inquiries : jejakdolanSMG@gmail.com